New Albany - Floyd County Consolidated School Corporation
New Albany, Indiana
The existing New Albany High School was surrounded on three sides by busy urban thoroughfares. The only place for expansion was on the football field, toward which the school had been creeping through a series of previous additions.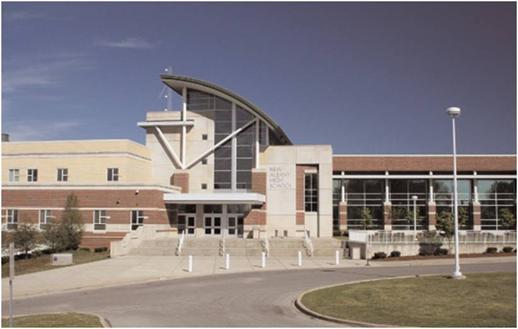 With the addition of ninth-grade students, classrooms increased from 73 to 121. Additions included a new student support services area, food-service, music/performing arts areas, an auditorium, business classrooms, a media center, a radio/TV suite, science labs, special-needs facilities, auxiliary gym, and athletic offices.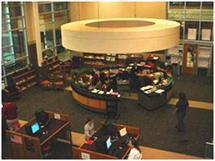 Renovations to classrooms and the gymnasium/locker room areas were designed to aid in larger class sizes and to create an atmosphere more conductive to learning.
To create safer and more convenient site circulation, the bus drop-off areas, football field, tennis courts and playing fields were redesigned and relocated. An upgrade of the heating and air-conditioning systems, technology infrastructure, student lockers, windows and flooring have provided New Albany High School with a 21st-century facility.