Floyd Central High School
New Albany High School
New Albany, Indiana
New Albany-Floyd County Schools has been involved in a Strategic Planning process with Verkler that has encompassed the past 12 years. A key component of that process has been facilities improvements to facilitate enrollment and the delivery of curriculum and instruction. The last piece of the puzzle is the improvements to Floyd Central High School after improvements to New Albany High School, three middle schools and several elementary schools.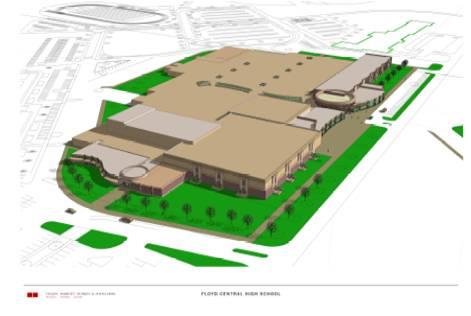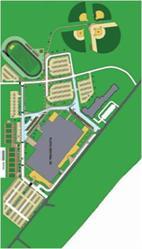 The Floyd Central High School project incorporates the renovation of a forty year old existing building of approximately 400,000 square feet with an addition of 90,000 square feet to house 2,000 students and new programs as students are prepared for post secondary education and careers in the 21st century.
A two-story classroom/lab addition will be included along with a new identifiable safe/secure "front door." Site improvements include new circulation patterns and parking as well as relocated outdoor facilities.
Verkler's charge and challenge is to phase construction over several years to complete the project by 2010 while maintaining a safe, secure learning environment for the students and staff.