Center Grove Community School Corporation
Greenwood, Indiana
In 1991, the Center Grove Community School Corporation decided to embark upon a major addition and renovation project to Center Grove High School. This decision was a reaction to rapid population growth in the school district and curricular program enhancement at the school.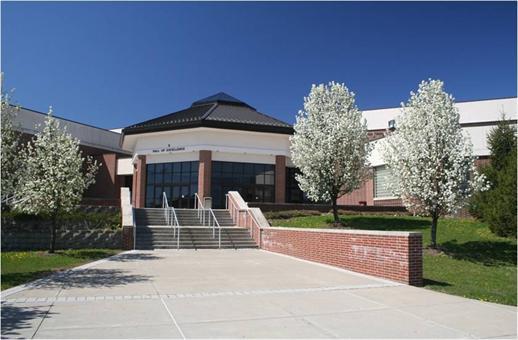 This $32 million dollar project included the addition of 200,000 square feet of space and the renovation of 300,000 square feet of existing space totaling 500,000 square feet to house 2,500 students in grades 9-12.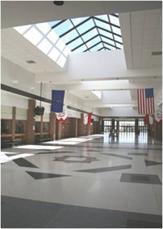 The additions to the facility included new classrooms for English, foreign language, math and social studies , health/physical education, and laboratory spaces for the fine arts programs in art, drama and music. Extra-curricular support facilities included a 1,500 seat auditorium, a 5,000 seat gymnasium and locker rooms, a natatorium complex with a 25-yard pool, diving well and locker rooms ,and a 5,000 square foot fitness/weight training facility. An activity entrance was created with a "Hall of Excellence" for large groups to gather.
A unique construction challenge was the demolition of a small gymnasium and pool located in the center of the existing building. This space was then renovated into two levels of space for classrooms and 8 new science laboratories. This multi-phase construction project took 3 years to complete while 1,600 students and 200+ staff occupied the building. This project allowed for the entire reprogramming and zoning of the building to create areas for academics, activities and student support services.