Westfield-Washington Schools
Westfield, Indiana
Rapid growth in the Westfield-Washington School district has caused the need for the design and construction of several new elementary schools to be on a systematic and continuous timeline. As neighborhoods develop at a very accelerated pace, there is a need to provide schools within a near proximity for younger children. A proto-type elementary has been replicated for a fourth time, creating the Maple Glen Elementary School. Carey Ridge Elementary was the first new elementary, followed by Oak Trace Elementary and Washington Woods Elementary.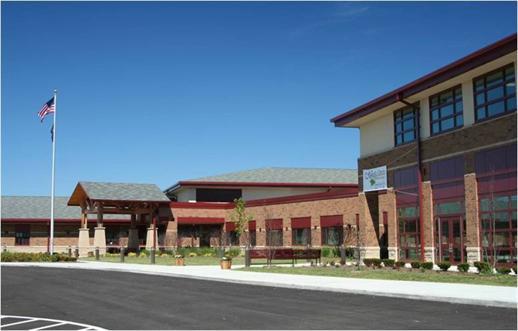 The elementary schools have been built in a timeline spanning from 1995 to 2006, when the completion of the fourth elementary school was ready for occupation. This strategy has saved the district capital fund dollars while being sensitive to taxpayer impact. Design fees, bidding, materials uniformity and construction timelines have all been positively effected by this process. An added benefit is the cost savings on the operational and general fund budget.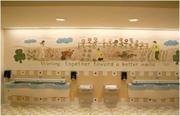 The building floor plans for each elementary are the same with the exterior facade differing to create neighborhood identity and pride. Verkler has worked closely with individual building principals to create a personal identity within each building for the staff and students. An example of this is the Life Learning Skills ceramic murals design featured at Oak Trace Elementary.
Our field superintendent collaborated with the principal, art teacher, students and a local artist to design the three murals within the building as drawn in a student competition.