Brownsburg Community School Corporation
Brownsburg, Indiana
The Brownsburg School community continues to grow at a very rapid rate which generates the constant need for new school facilities. This new 1,000 student middle school for grades 6-8 alleviates crowding at Brownsburg West Middle School while providing space for future enrollment growth at both buildings.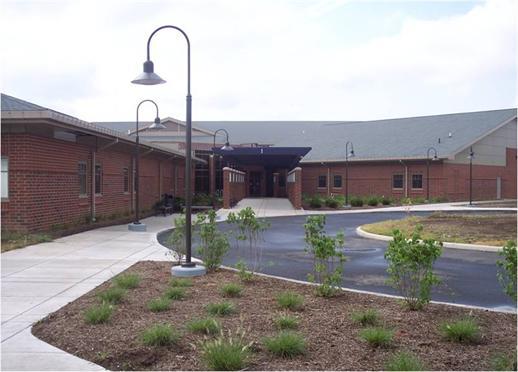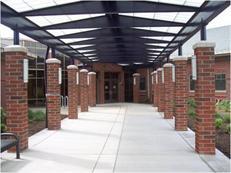 Construction on this new 257,000 square foot facility at a cost of $29,000,000 began in the late fall of 2003 and was completed in time for students and staff to begin school in August 2005. Phase by phase, sections of the building were turned over to the school corporation so furniture and equipment could be set up during the late spring and summer. A rather short construction timeline of less than 20 months tested Verkler's Construction Management skills in scheduling, contractor coordination and on-time materials delivery.

The design of the facility creates separate zones for academics, support services and enrichment/exploratory curricular activities. Each grade level has its own "house" with core academic classes in English, mathematics, science, social studies and technology. An early site bid package helped expedite the development of this 50 acre site for pedestrian/vehicular circulation, parking zones for buses, staff and guests, plus outdoor physical education and athletic facilities.