Westfield-Washington Schools
Westfield, Indiana
Westfield Washington Schools' buses needed a new home. A rapidly growing community generates an ever-increasing student population. Therefore, the need arose for an always expanding transportation fleet as well as more service vehicles to maintain more school buildings. With more vehicles comes more maintenance, repairs, fuel and parking. Currently, fifty-nine buses provide transportation to all students in the corporation's fifty-six square mile district.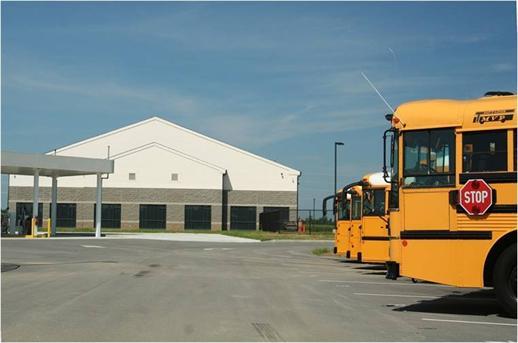 Westfield Washington Schools has a 10- year history of 100% safety ratings in its annual bus inspection by the Indiana State Police. The new facility and equipment make these annual inspections easier and less time consuming for the mechanics as well as the daily maintenance of the fleet. The up-side of this investment helps give even greater assurance to the parents and the Westfield Washington transportation staff that the students will be delivered to school and back home as safely as possible.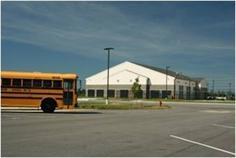 The new facility is 15,000 square feet. The 2004 base bid for the project was $5,509,810 with a final cost of $5,735,678 when completed in 2005. The new facility is composed of four service bays and a wash bay. To support the maintenance and repairs for the fleet, there are spaces for parts storage, fluids storage, shop, mechanic's office and break room. The drivers have areas with a lounge, workroom and restrooms. For the administrative staff, there are three offices, a reception area, conference room and restrooms.
The secured bus yard houses space to park the current fleet, a fueling area, and space for other district vehicles to be parked.